História Slovenskej gynekologicko-pôrodníckej spoločnosti (1969 – 2019)
Dňa 28. októbra 1918 bola vyhlásená Česko – Slovenská republika . Už v decembri 1919   na schôdzi v Prahe z iniciatívy chirurga prof. Otakara Kukulu (1867 – 1925) a gynekológa prof. Václava Piľhu (1865– 1922). Chirurgovia a gynekológovia s nadšením prijali myšlienku usporiadať spoločný snem a vydávať časopis, ktorý by sledoval rozvoj vedy a uverejňoval by práce z oboch odborov. Prvé číslo vyšlo v roku 1920 pod názvom Rozhledy v chirurgii a gynekológii. Za gynekológov bol do redakčnej rady zvolený prof. Václav Piťha  a prof. Bohuslav Niederle (1873 – 1963). Dohodli sa, že Spoločnosť bude mať dve sekcie chirurgickú a gynekologickú. We combine in-depth customer insights with practical expertise in operations and economics to help our clients create sustainable, organic progress and help your businesses take the next step forward. Economist did a risk assessment of potential future needs and how we could plan for them. They bring a wealth of knowledge as well as a personal touch so often missing from other firms. Highly recommended.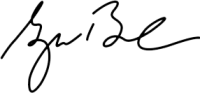 Our consultants help companies rethink business and operating and models to deliver breakthrough value. Our people know how to anticipate, collaborate, and innovate, and create opportunity from even the unforeseen obstacle. We are proud to be part of the largest global professional services network, serving our clients in the markets that are most important to them.
Our dedication to leadership extends beyond our clients and the commercial marketplace to our own organization and the communities where we work and live.